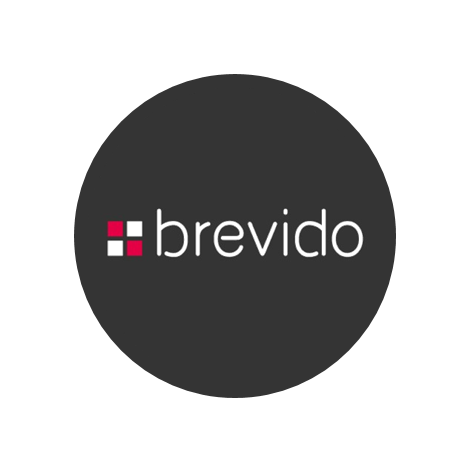 Consolidated the brevido GmbH joins companies that are already successful at the market for many years. At the same time we are founding and investing in innovative digital companies. Our focus is on analytics, ecommerce, SaaS, sports and customized software solutions as well as software based services and business models. In this process synergies are generated that are used to reach optimal results.
Unter dem Dach der brevido GmbH vereinen wir Unternehmen die bereist langjährig und erfolfreich am Markt tätig sind. Gleichzeitig gründen und investieren wir in neue innovative digitale Unternehmen. Unser Fokus hierbei liegt in den Bereichen Analytics, ECommerce, SaaS, Sport und maßgeschneiderte Softwarelösungen sowie Software basierte Dienstleistungen und Geschäftsmodelle. Dabei entstehen Synergien zwischen den Unternehmen, die wir nutzen, um ein optimales Ergebnis zu erzielen.

Based on customers needs we develop individual software solutions. With our longtime experience we offer a wide range of possibilities that are integrated in our transparent and flexible development processes.
Wir entwickeln Software-Lösungen, basierend auf den individuellen Anforderungen unserer Kunden. Durch langjährige Erfahrung verfügen wir über ein großes Spektrum an Kenntnissen, die wir in unsere transparenten und flexiblen Entwicklungsprozesse einfließen lassen.
Our sophisticated web solutions have an emphasis on establishing a data-driven work culture throughout an eCommerce organization as well as fully customizable cms solutions for professional sports reporting.
Unsere hochentwickelten Web-Lösungen haben ihre Schwerpunkte auf einer datengetriebenen Arbeitskultur in einer eCommerce Organisation als auch eine kundenindividuelle cms-Lösung für professionelles Sport-Reporting.
brevido joins smart competences within one personal network and features support and premises for start-up companies. We also offer clever solutions covering it-services and security topics.
brevido vereint 'smart competences' innerhalb eines privaten Netzwerkes und unterstützt Start-Up-Unternehmen. Darüber hinaus bieten wir clevere IT-Service-Leistungen und IT-Security-Lösungen.
Head of BI at frontlineshop, BI project manager in a Joint Venture with the Schulte Group, co-founder and CEO of the nextel Business Intelligence Solutions GmbH as well as CEO of the brevido GmbH: Lennard looks back on more than 10 years of experience in the BI domain. As minubo co-founder and CEO, he is responsible for the product strategy and the coordination of the development process. For Lennard, Business Intelligence is not primarily  an IT project, but a change management process towards the establishment of a data-driven business.
Head of BI bei frontlineshop, BI-Projekt-Verantwortlicher im Joint Venture mit der Schulte-Gruppe Gründer und CEO der nextel Business Intelligence Solutions GmbH sowie CEO der brevido GmbH: Lennard blickt auf über 10 Jahre BI-Erfahrung zurück und ist als minubo-Gründer und CEO für die Produktstrategie sowie die Koordination des Entwicklungsprozesses verantwortlich. Business Intelligence ist für Lennard nicht primär ein IT-Projekt, sondern ein Change Management Prozess hin zur Etablierung eines datengetriebenen Unternehmens.
CEO and founder of the BSB Bremer Software & Beratungs GmbH, CEO of the Applied Services GmbH, CEO of the Trust-IT GmbH as well as CEO of the brevido GmbH: With more than 30 years of experience as managing director, Reinhard is responsible for the stretegic development of the BSB as well as the controlling and timing of the software project development. With the 'best team for your it project' Reinhard pursues the guiding idea of the BSB that sees each individual employee as a fundamental part of the company success as well as success of all customer projects.
CEO und Gründer der BSB Bremer Software & Beratungs GmbH, CEO der Applied Services GmbH, CEO der Trust-IT GmbH sowie CEO der brevido GmbH: Mit über 30 Jahren Erfahrung als Geschäftsführer ist Reinhard für die strategische Unternehmensentwicklung der BSB sowie die Steuerung der Softwareprojekt- entwicklung verantwortlich. Mit dem 'besten Team für Ihr IT Projekt' verfolgt Reinhard den Leitgedanken der BSB, der jeden einzelnen Mitarbeiter als wesentlichen Teil des Unternehmenserfolgs und Projekterfolgs seiner Kunden sieht.